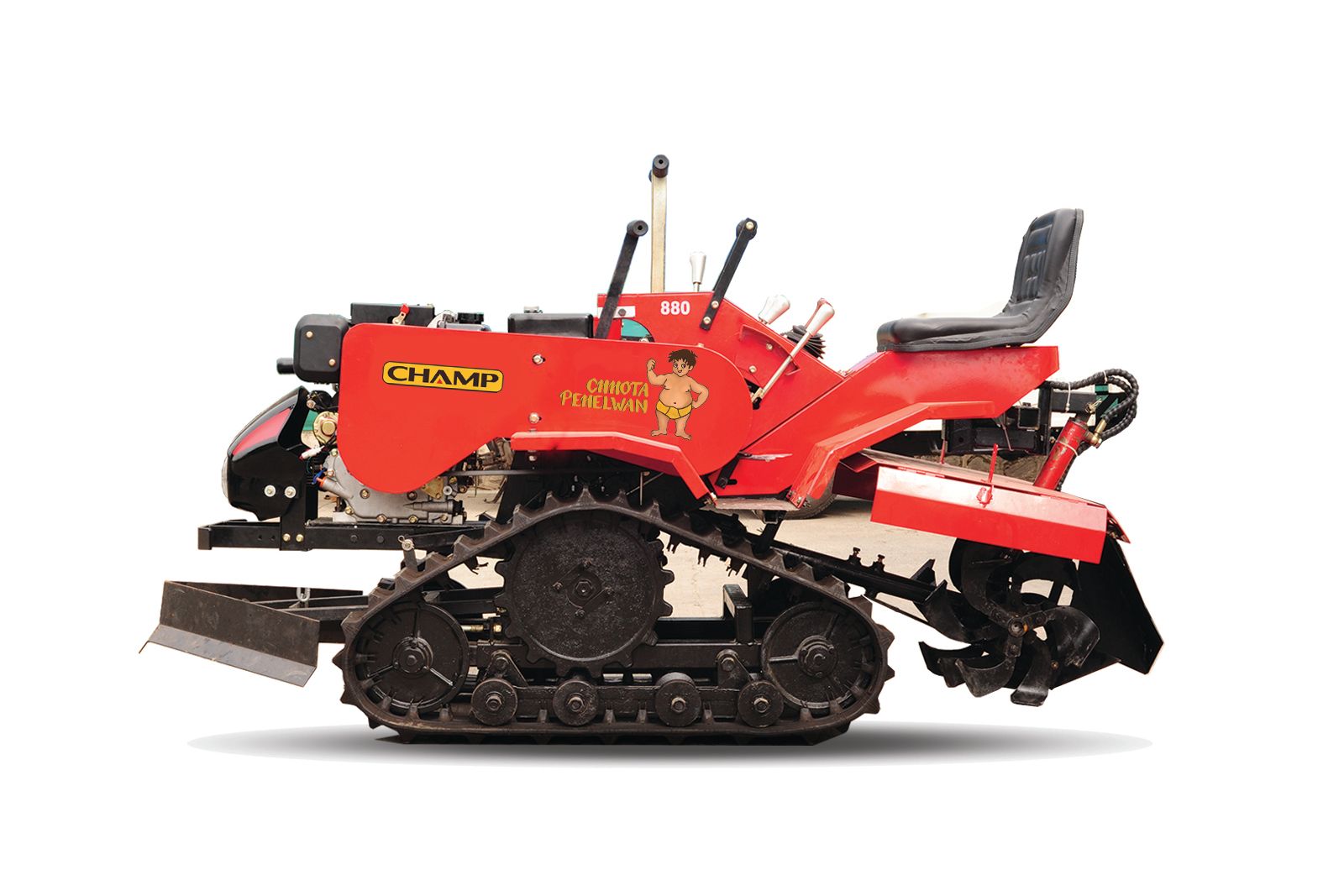 The Ultimate Farming Machine
---
Chhota Pehelwan 880 is a versatile ride-on agricultural machine that can be used for a number of applications such as rotavating, ditching, earthing up, fertilizer spreading, rice puddling, seed-bed making, mulching etc.
Gears
6 Forward 2 Reverse
Drive Style
Rubber Track Drive
Applications
tilling, ditching, fertilizer spreading, ridge opening, mulching, puddling with attachments
Engine
CHAMP CHD 790 Single Vertical Cylinder, 4-stroke, air cooled, direct Injection diesel engine
Starting
Electric Start and Recoli Start
Transmission
All Gear Drive
Dimensions
2120mm x 710mm x 1900mm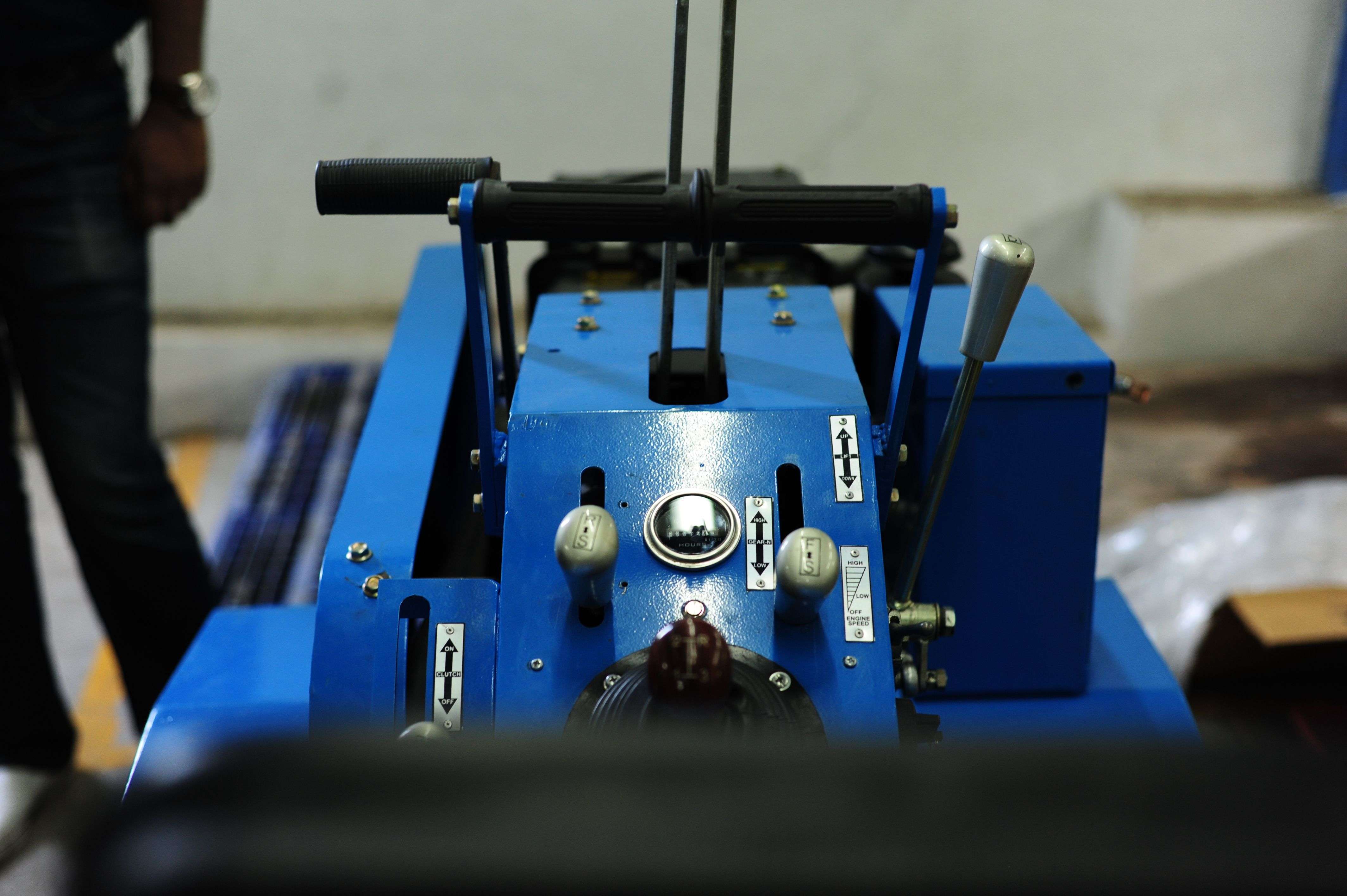 With the Chhota Pehelwan 880 cultivation is possible in areas that tractors cannot enter and be maneuvered in.
The 9 hp CHAMP CHD790 diesel engine provides power without compromising on fuel efficiency.
The Chhota Pehelwan 880 is designed to adapt to even the most adverse conditions in the field. The crawler track drive allows for good balance and stability, thereby making work as well as movement in the farm, easy. The low ground pressure of the machine due to the track drive prevents the machine from sinking into the ground. The long length of the track also delivers a powerful driving force.
The crawler track drive also enables smooth and uncomplicated turning of the machine even in the tightest of spots. The user can make a long gentle turn, a short turn or a spin turn which is to turn the machine 180° on the spot.
The hydraulic control of the rotavator allows for effortless depth adjustment.
With a width of 700mm, the rotavator is capable of handling even the hardest and toughest soils in order to cultivate or earth up the land.
Thanks to the comfortable seating and with all important controls at your fingertips, handling is simple and straightforward .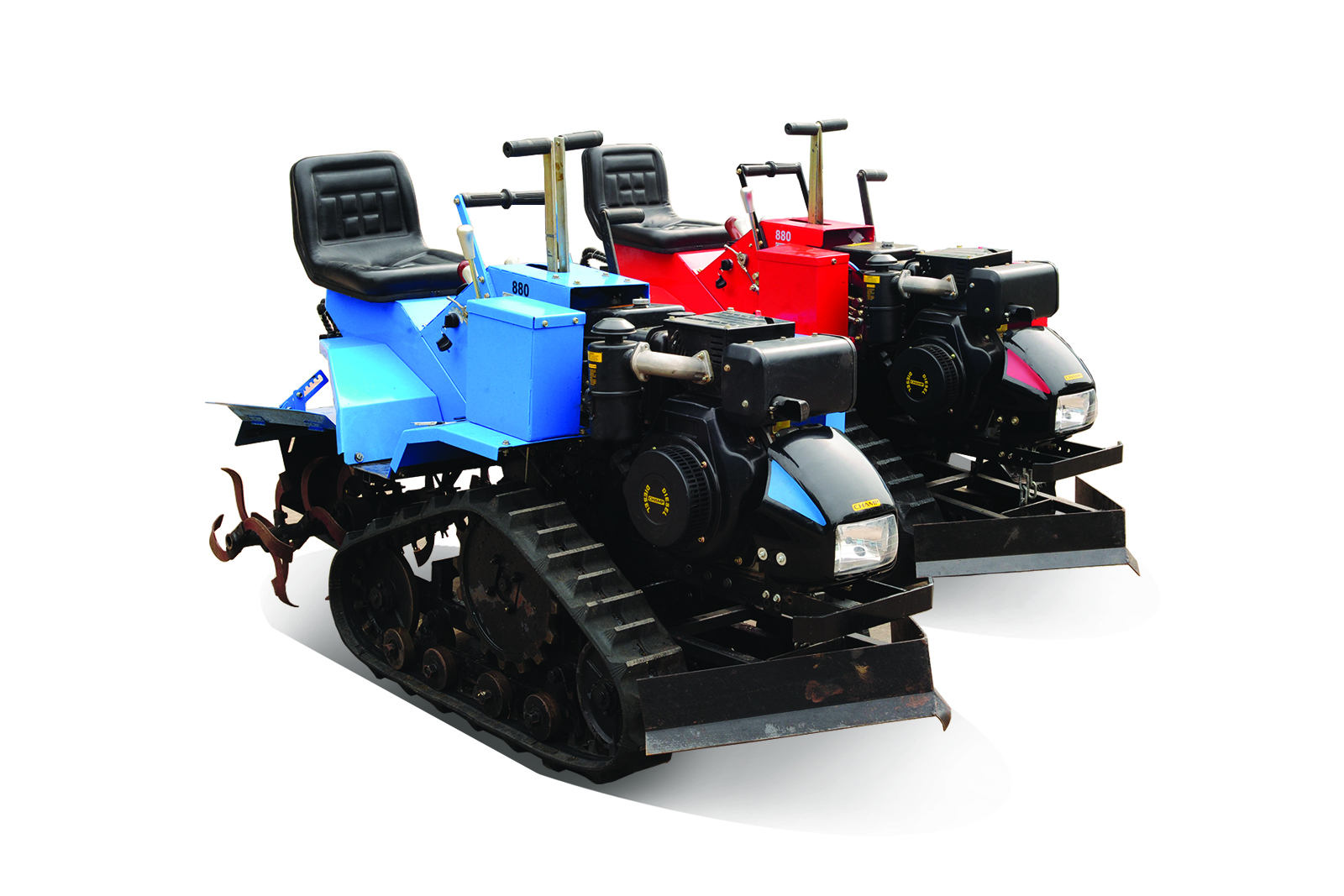 *Product specifications subject to changes without prior notification.