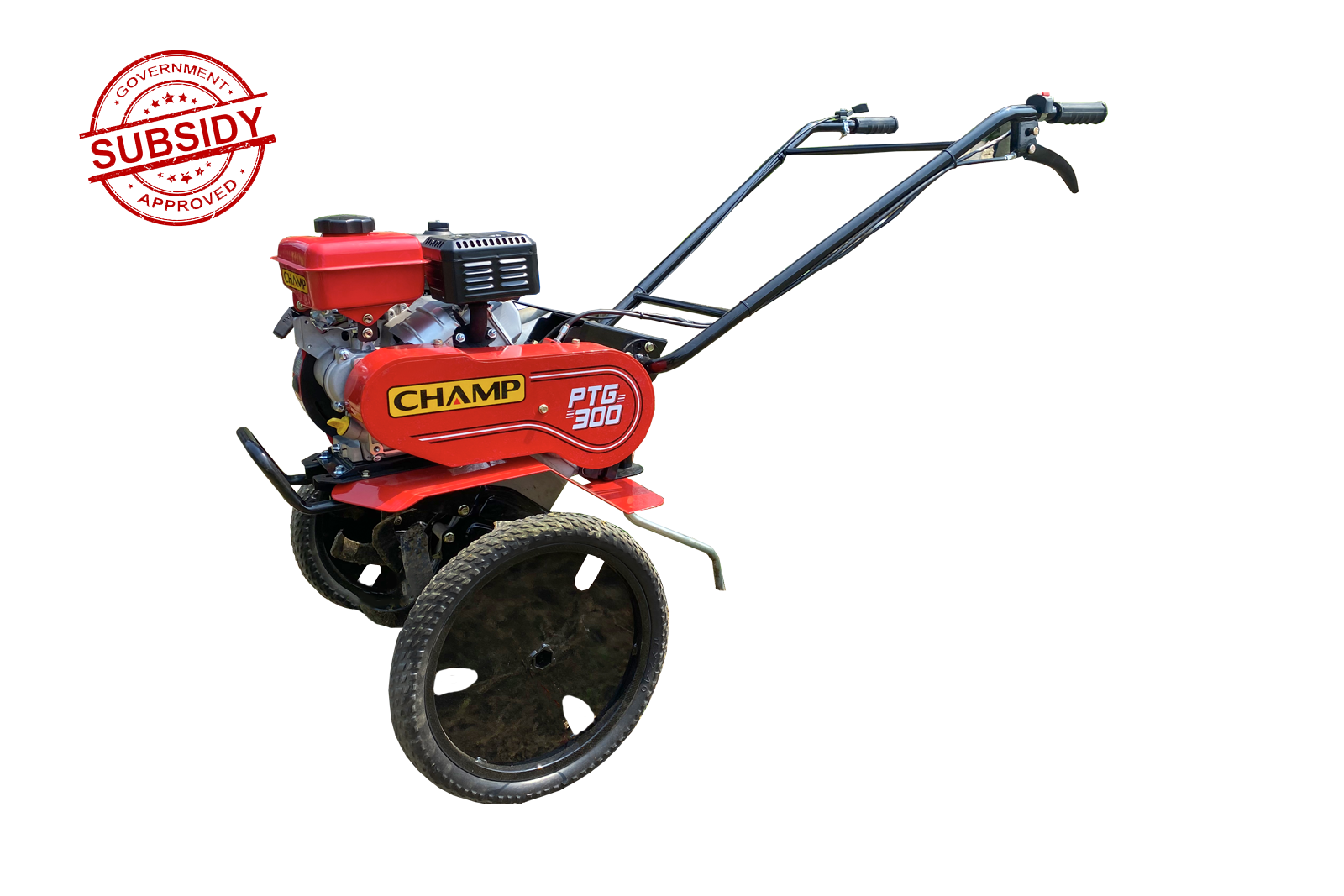 Powerful Features
---
PTG300 is a high-performance agricultural tool designed to efficiently remove weeds and unwanted vegetation from farm fields and gardens.
Its powerful 2 horsepower engine delivers superior cutting and tilling performance, while its adjustable height and width make it suitable for use in various crop types and terrains. The PTG300's lightweight and ergonomic design ensure easy maneuverability and comfortable operation, allowing farmers and gardeners to efficiently maintain their crops and increase yields.
Overall, the Power Weeder PTG 300 is a reliable and efficient farming tool that can help you keep your farm looking neat and tidy in no time.
Government Subsidy Approved.
HandleBar
Y Shape (Adjustable)
Tilling Width
300/450 mm (Adjustable)
Engine
CHAMP CH87 Single Cylinder, 4 Stroke, OHV, Petrol Run engine (BIS Approved)
Transmission
V-Belt, Main Clutch - Belt Tension Type
Dimensions
1400mm x 550mm x 1000mm
*Product specifications subject to changes without prior notification.