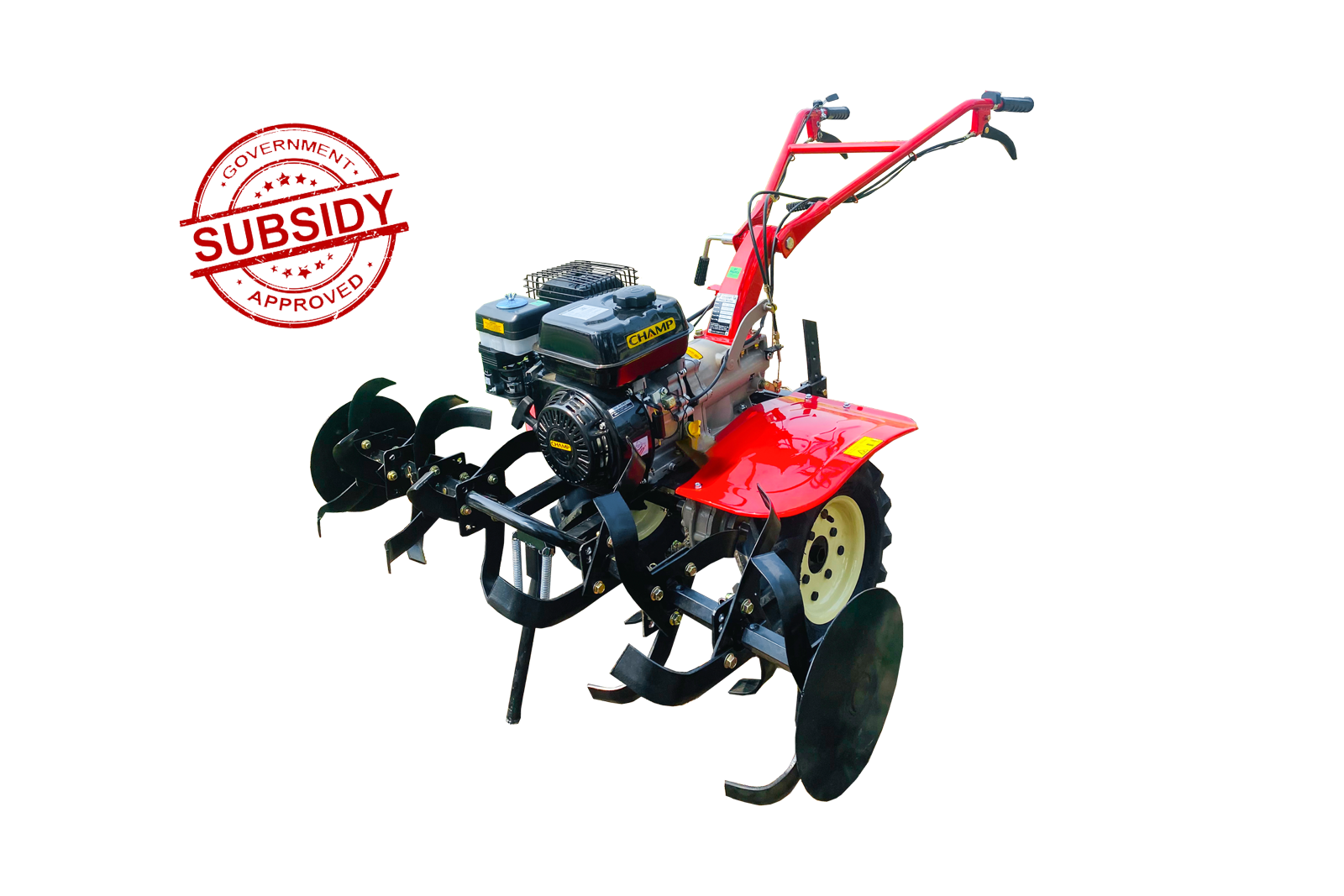 Powerful Features
---
PTG500 is a rotary tiller designed to be light and manoeuvrable yet heavy duty enough to tackle tough soil cultivation with ease.
Robust, reliable and strong - these low center of gravity power weeders are easy to maneuver and even turn on the spot.For comfortable control of speed and power you have a powerful CHAMP engine and a manual transmission.
The compact models are light enough for effortless manoeuvring and at the same time have the power to take the hard work out of you.
Government Subsidy Approved.
Rated Power
5HP @ 3600 rpm
Max Power
6.5HP @ 3600 rpm
Gears
2 Forward 1 Reverse
Blade Type
Dryland blade (Paddy wheel, Wetland Blades, Deep Tilling Blades also available)
Weight with Rotor Blades
76 kg
Tilling Width
75cm - 105cm
Engine
CHAMP CH196 Single Cylinder, 4 Stroke, OHV 25° inclined Gasoline engine (BIS Approved)
Transmission
All Gear Drive
Dimensions
1450mm x 954mm x 1105mm
Tilling Depth
15cm - 30cm
*Product specifications subject to changes without prior notification.